Public Schools
There are about 500 public schools in England and Wales, most of them single-sex. These are schools for the privileged: about 5 % of children are educated privately in them. The schools, such as Eton, Harrow, Rugby and Winchester, are famous for their ability to lay the foundation of a successful future by giving their pupils self-confidence, the right accent, a good academic background and, perhaps most important of all, the right friends and contacts. People who went to one of the public schools never call themselves school-leavers. They talk about 'the old school tie' and 'the old boy network'. They are just old boys and old girls.
The fees are very high and only very rich families can afford to pay so much. Public schools educate the ruling class of England. For example, Harrow School is famous as a place where Winston Churchill was educated, as well as 6 other Prime Ministers of England, the poet Lord Byron and many other prominent people.
Public schools are free from state control. They are independent. Most of them are boarding schools. The education is of a high quality; the discipline is very strict. These schools accept pupils at about 11 or 13 years of age usually on the basis of an examination, known as Common Entrance. There 3 sittings of Common Entrance every year in February, June and November. Scholarships are rarely awarded on the result of Exam. The fundamental requirements are very high. At the age of 18 most public leavers gain entry to universities.
Students at both state schools and independent schools typically take GCSE examinations, which mark the end of compulsory education. Above school-leaving age, the independent and state sectors are similarly structured. In the 16–18 age group, sixth form education is not compulsory at present, although mandatory education until the age of 18 is to be phased in under the Education and Skills Act 2008. This will take effect for 16-year-olds in 2013, and for 17-year-olds in 2015.
Students will typically study in the sixth form of a school, in a separate sixth form college, or in a further education college. These courses can also be studied by adults over 18. This sector is referred to as Further Education. Some 16-18 students will be encouraged to study Key Skills in Communication, Application of Number, and Information Technology at this time.
Higher education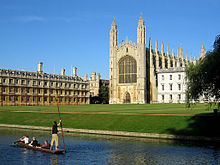 The chapel of King's College, Cambridge University.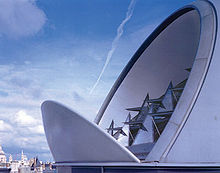 London School of Economics Library Roof